To meet the needs of small- and medium-sized communities (500 to 5,000 m3/day), Dagua also designs and manufactures prefabricated water treatment plants that purify water to the most stringent quality standards. Available with or without housing, they are installed as a single unit between the source of the water to be treated and the distribution network. These plants are designed according to the specific parameters of a project and allow for an anticipated increase in water flow.
Dagua also provides a retrofit option for obsolete water treatment plants, replacing conventional coagulation processes with its own chemical-free ozone/membrane technology while retaining the original buildings and infrastructure. This alternative translates into significant cost savings for municipalities.
Drawing on years of R&D experience, Dagua has developed a patented process for the cleaning of ultrafiltration membranes using microbubble technology. Microbubbles are finely diluted in water to deeply clean capillaries and prevent membrane fouling. Dislodging accumulated solids without chemical cleansers, this process delivers significant cost savings. And with this innovative technology, frequent downtimes for chemical cleanings are a thing of the past as well!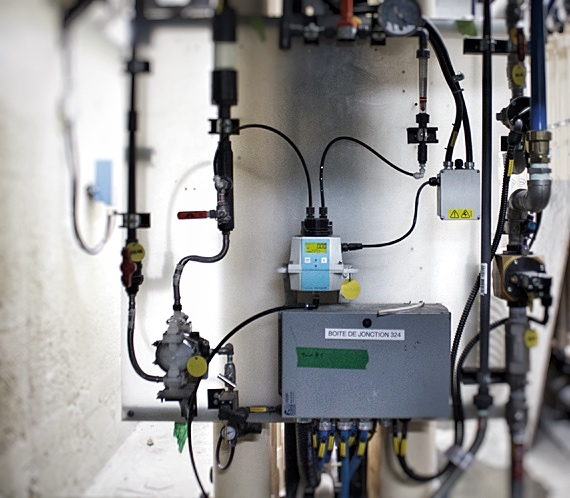 Dagua also offers ozone generators for municipal and corporate applications such as the treatment of effluent, cleaning and the disinfection of industrial processes. Dagua's ozone generators represent an innovative solution for the replacement of chemical cleaners. Dagua also manufactures turnkey ozonation systems, with housing, measuring instruments and air and oxygen generation included. Our ultra-compact systems include PLC for remote operation and monitoring.
Dagua has brought together a variety of complementary competencies in its team of experts. A privately held company, it is led by solid and experienced directors from the worlds of finance, engineering and large-scale corporate management. Moreover, its technical partners are drawn from accredited laboratories and the university and engineering sectors. At the international level, Dagua is represented by its commercial agents and distributors in more than 26 countries. Dagua favours expanded partnership with its clients in order to facilitate the deployment, commissioning, operation and maintenance of its plants.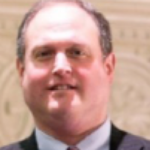 Ronald Fon is the President of Dagua Technologies Inc. He has also been a director of Superclick Networks (SPCK-Nasdaq OTC) since 2002 where he was a seed investor and Chief Executive Officer between 2003 and 2004. He guided the company to 24 consecutive quarters of profitability and a successful merger with AT&T in January 2012.
Mr. Fon has served as Director of numerous investment funds and early stage companies both public and private. Mr. Fon holds a B.A. (Honors) from McGill University in Montreal, Quebec and attended graduate school at the University of Western Ontario in London, Ontario.
Robert Kalinowicz is a founder and President of BioCAST Systems Inc., a wastewater treatment company that specializes in the development and sales of a state of the art biological wastewater treatment technology. BioCAST recently acquired Dagua Technologies Inc., a leader in the production of drinking water using a unique process of ozone and microfiltration. 
Mr. Kalinowicz is a successful entrepreneur who has many years' experience in real estate investment, management and development.  Mr. Kalinowicz has also focused on the funding and development of early stage technologies.
Dr. Laleh Yerushalmi is the Chief Technology Officer at BioCAST Systems Inc. and Dagua Technologies Inc. in charge of research and development and advancement of wastewater and drinking water treatment technologies. She is a professional engineer and member of l'Ordre des ingénieurs du Québec. Dr. Yerushalmi was formerly the Director of Research and Development at Atara Corporation in Montreal.  Prior to that, she was a Research Analyst at Statistics Canada and a Research Officer at the National Research Council of Canada.
Dr. Yerushalmi teaches courses and supervises graduate research theses at McGill and Concordia Universities. The results of her research have been published in more than 90 scientific articles and presented at national and international conferences.
Michael Ogilvie is a Director and the Vice President Planning of BioCAST Systems Inc. and Dagua Technologies Inc. During his long professional career, Mr. Ogilvie has held the following positions related to water treatment technologies: At Aero-Hydraulics Corp., a design, engineering and manufacturer of systems for the biological treatment of wastewaters, Mr. Ogilvie held various positions related research and development. As President of Atara Corporation, a developer of wastewater treatment technologies, between 1978-2002 Mr. Ogilvie held overall corporate responsibility, in particular responsibility for R&D management, where he led the development of the "1218" Aerator in wide use throughout North America; and the side entry piston bubble cannon mixer for aerobic digesters used throughout the U.S. now owned and marketed by Infilco Degrément of Richmond, VA, U.S.A. He directed the technical entry of Spirac Shaftless Screw equipment into the U.S. and Canadian markets and was responsible for the development and adaptability of a high rate biological treatment system for industrial wastewater in Canada. He holds an AB degree from Harvard University and a BCL from McGill University. He is a member of the Quebec Bar Association and a member of the Executive Committee of the Corporation of Bishops University, Lennoxville, Quebec. He is also a member of the Board of the Colby Curtis Museum, Stanstead, Quebec.
Ilya Spivak is a cofounder and President of Progressif Asset Management, a private equity firm focused on commercial real estate investment, management and financing. Mr. Spivak has been a principal and investor in several entrepreneurial ventures and has focused on the finance and business development aspects of these companies. Mr. Spivak is a CFA Charterholder (Chartered Financial Analyst) and holds a Bachelor of Commerce Degree from the John Molson School of Business (Concordia University, Montreal, Quebec).
John Haffner is a Director and Asia Representative for Dagua Technologies Inc., and the Founder and President of Haffner Group Limited, a Hong Kong boutique consultancy in the clean technology and resources sectors. His recent projects include work in electricity, mining, climate change adaptation, and biomass energy, including significant experience throughout China and several countries in Southeast Asia. Haffner's experience also includes work for Ontario Power Generation, the Deputy Prime Minister of Canada, and McKinsey & Company in Japan. He is co-author of the book Japan's Open Future: an Agenda for Global Citizenship (Anthem Press, 2008), and has written a number of articles related to Asia or environmental issues that have appeared in such publications as Huffington Post and Policy Innovations. Haffner is a qualified Barrister and Solicitor (Province of Ontario, inactive) an Asia Society Asia 21Young Leader (2011) and a World Fellow, Yale University (2008).
Director & President Dagua International